Life Size Male Masturbator Sex Toys with Realistic Pussy Ass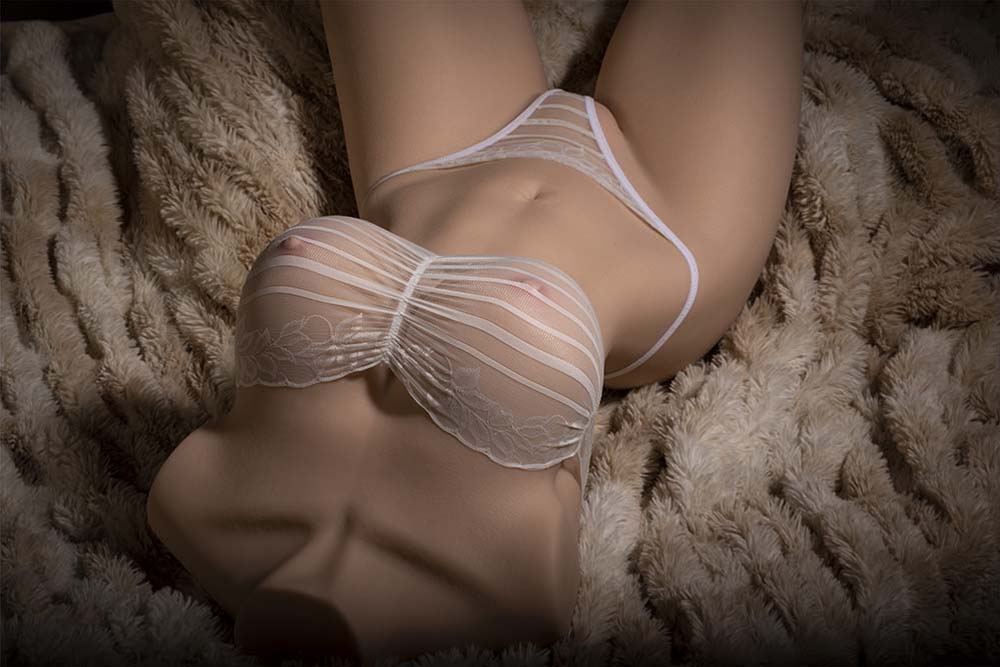 Unlock a world of sensual delight with the Life-Size Male Doll, designed exclusively for adults seeking unparalleled intimacy and companionship. Crafted to meet the desires of those aged 18 and above, this lifelike adult toy redefines pleasure and elevates your personal experiences.
Our Life-Size Male Doll is a marvel of lifelike realism, from the intricate facial features to the detailed body. Crafted with meticulous attention to detail, it offers an experience that closely emulates real human interaction. You'll be captivated by the authenticity of every touch, every caress, and every moment spent in its company.
Designed to cater to your deepest desires, tantaly monica this adult toy offers an array of customizable experiences. With various textures, sizes, and sensations, it adapts to your preferences, ensuring every encounter is as unique as you are. Experience the ultimate satisfaction as you explore this lifelike masterpiece.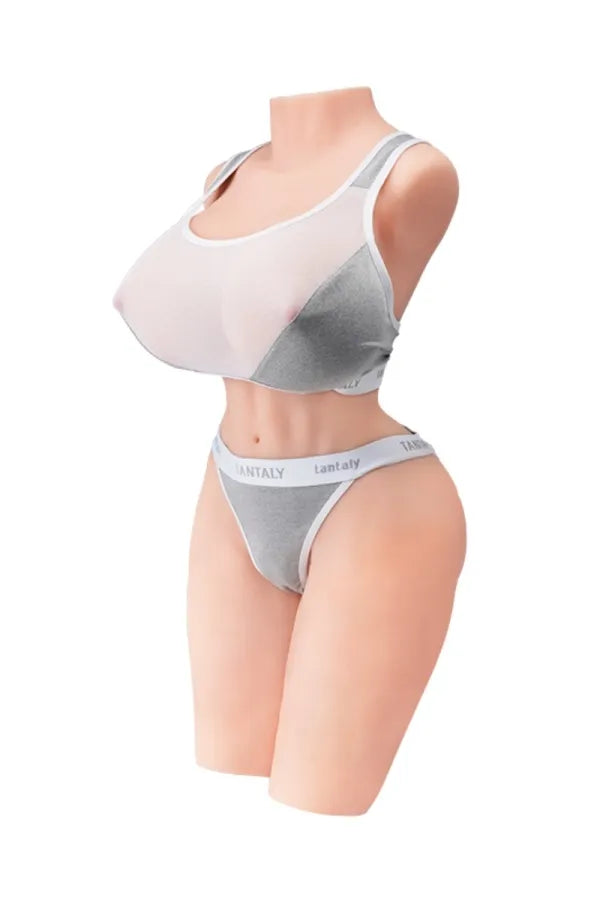 In the realm of adult products, Monica stands out as a superior option for those seeking a realistic sex doll. One of her most notable features is her dual-density breasts, which provide a natural feel that sets them apart from the rest of her body. While the technology behind this feature may involve silicone implants, the result is an impressive level of realism, albeit with breasts that are larger than life. Even the nipples have been given added detail and length, allowing for a more authentic experience when nibbled or pulled. These breasts alone can provide hours of entertainment.
Monica is truly a work of art, with her realistic feel and heroic breast size. Her outer vaginal area is also crafted with a darker tone for added realism, and her internal tunnels are unique to those of a woman. While some may argue that Monica lacks realism in certain areas, such as her more anime-inspired features, she remains an excellent choice for those seeking a quality life-size torso sex doll.
For those considering a purchase, it's worth noting that while Monroe is an excellent option, Monica offers a more affordable alternative with her realistic feeling breasts and lighter weight. Ultimately, the decision to buy either doll comes down to personal preference, as both are fabulous sex dolls that are worth the investment.
Key attributes of Monica include her 41lb weight and adjustable internal skeleton for back sway and hip/leg positioning. Her anal and vaginal channels are also well-crafted and age-appropriate, while her dual-density breasts provide an added level of realism. While Tantaly is known for producing the best torso sex dolls, there are many other options available depending on individual preferences and budget.
Note too that Monica is now available with two different skin tones- Fair or Wheat.
While medical-grade TPE sex dolls can be expensive, Monica offers a reasonable price point for a life-size torso doll that provides a very realistic experience. Overall, her quality construction and attention to detail make her a top choice for those seeking a full-sized torso doll with a very realistic vaginal canal.
To Buy or Not to Buy Monica?
Recommendation: If money is no object and your looking for a quality life size torso sex doll, Monroe is an excellent choice. However, for about $400 less, you can get Monica, with here realistic feeling breasts and lighter weight. It's a tough call and really a matter of preference as they are fabulous sex dolls and are both a BUY to me.
Key Attributes:

Monica is 41lbs with leg length just above knee. Adjustable internal skeleton for back sway, and hip/leg positioning. Well crafted age appropriate anal and vaginal channels.

Dual density breasts.
Comparable Products:Tantaly makes the best torso sex dolls but their are a lot of options depending on what turns you on and how much you want to spend.
Value: Medical grade TPE sex dolls are expensive. Full size dolls can easily reach $2500 so a life-size torso doll under $1K is still pretty reasonable for a very realistic experience and Monica is even less than that.
Pros: Full sized torso doll. Very realistic vaginal canal. Quality construction and attention to detail. Dual density Breasts.
Cons: Unrealistically small waist, more rigid joints (makes positioning more difficult… note this may be on my unit only), unrealistic belly button.
Whether you seek companionship, intimacy, or a combination of both, the Monica is ready to fulfill your desires. It's more than an adult toy; it's a partner in pleasure.
Life Size Male Masturbator Sex Toys: Enhancing Sexual Experience
A life size male masturbator sex toy is designed to provide more than just a means for men to achieve sexual release. It should satisfy their sexual fantasies and provide a realistic visual and tactile experience that mimics intercourse.
Our collection Best Sex Doll offers a wide range of life size sex toys, including male masturbators, sex doll torsos, pocket pussies, and more. Men often turn to life size sex toys when they want to experience the tightness, warmth, and texture of a woman's vagina or anus during sex. Our top-of-the-line hands-free vibrating and silicone vagina and anus stroker sleeves provide a realistic experience that is as close to the real thing as possible.
Men are highly stimulated by visual cues, which is why our life size sex toys not only feel lifelike, but also look true to life with precise measurements and detailing that replicate the real thing. These features set our realistic masturbators apart from the rest.
Our life size sex toys are always a great value, not just in terms of quality, but also in terms of affordability. While they may not all be giant in size, the vagina lips or anal opening are sculpted to be as accurate as possible, even though the sleeve itself is compact and handheld.
Experience the ultimate in sexual pleasure with our life size male masturbator sex toys.
If you're 18 or older and ready to embark on a journey of unparalleled ecstasy, the Life-Size Male Doll is here to welcome you. Experience lifelike intimacy like never before and indulge in the pleasures you deserve. Don't wait to elevate your intimate experiences. Explore the world of lifelike pleasure with a Life-Size Male Doll designed exclusively for adults aged 18 and above. Order yours today and embark on a journey of unparalleled satisfaction and fulfillment.
Note: The Life-Size Male Doll is intended for adult use only. Please use responsibly and ensure your privacy is respected.