Notice to Buyers How to Clean a Sex Torso Doll Vagina After Use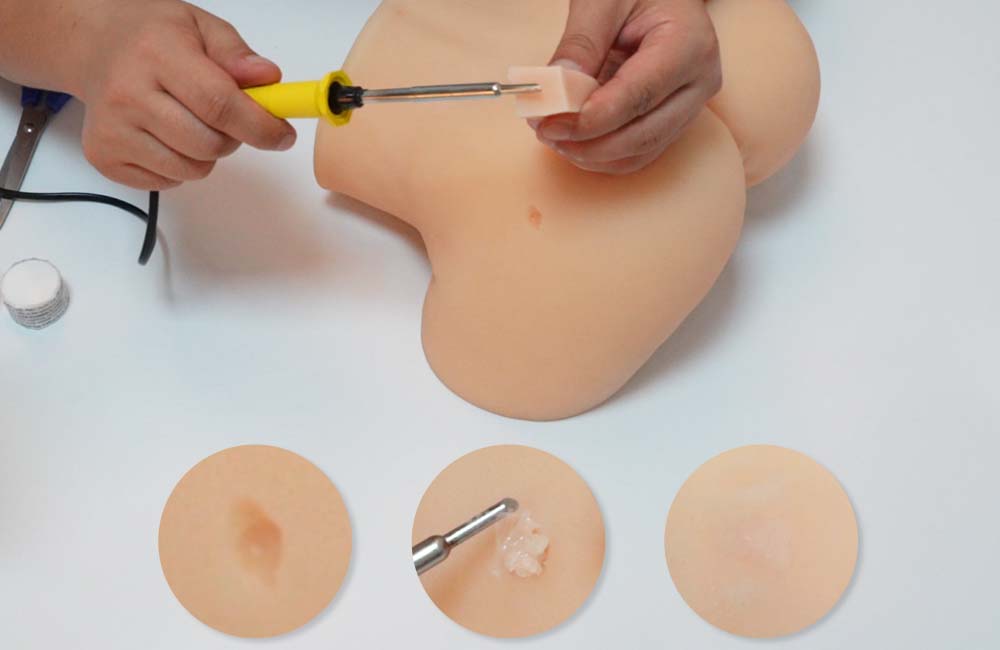 Cleaning a sex doll, including its vaginal area, is an essential part of maintaining hygiene and prolonging the doll's lifespan. As we all know, after using a doll, you need to clean the whole body of the doll or the parts that come into contact with the doll's body, such as the breasts, buttocks, and especially the vagina. Sufficient cleaning is required every time. Usually, ultra-realistic TPE sex dolls have two different vagina types, fixed vagina and replaceable vagina. The fixed vagina is built-in, and the replaceable vagina can be pulled out when cleaning, and a new one can be replaced if needed. So, if you order a love doll with a replaceable vagina, pull the vagina out and wash it with warm water, then let it dry before inserting it into the doll. After cleaning the vagina, you also need to put some absorbent paper or absorbent towels inside the vagina to help absorb excess water. It's best to keep your vagina dry when storing your doll, as residual moisture may harbor bacteria.
Essential tools
Vaginal douches/douches, especially for those who have sex dolls that secure their vaginas (we have a huge range of douches that you can buy individually or as a kit with a good quality USB heating wand).
Tantaly Drying Stick Kit, TPE needs to be completely dry after cleaning to enhance its durability. Hence, drying sticks come in handy.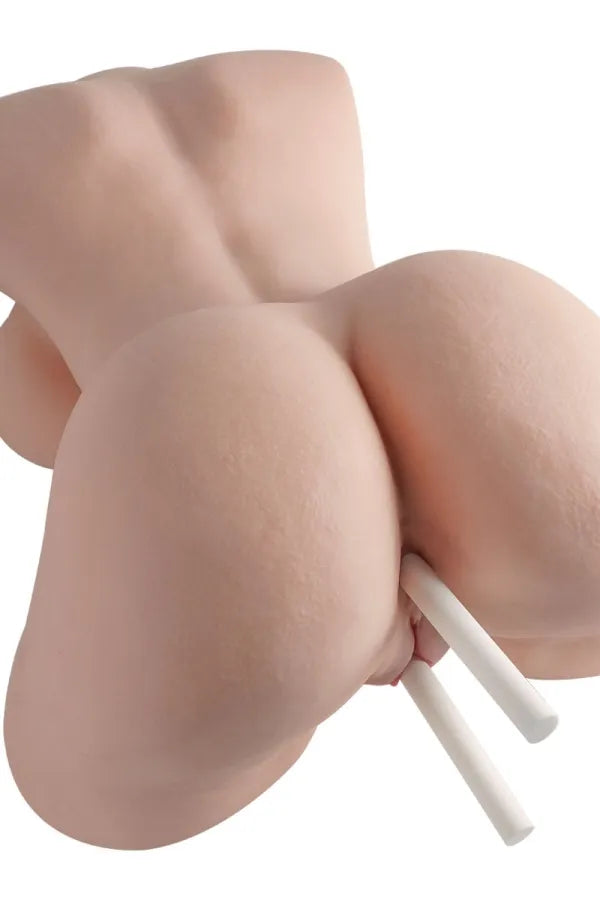 High-quality brush, made of soft sponge material, flexible enough to cover all corners for the best drying experience.
How to Clean a Torso Doll Sex Toy with a Fixed Vagina
When purchasing a sex doll, your choice of having a removable or fixed vagina can have a big impact, especially when it comes to cleaning and general maintenance. Sex dolls with fixed vaginas are more realistic than removable vagina options. But it is much more difficult to clean. Therefore, knowing how to clean a sex doll's vagina is crucial for your health and the health and longevity of your doll.
While cleaning a sex doll with a fixed vagina may not be a walk in the park, it doesn't have to be a headache. Since you will need to bear the entire weight of the doll while cleaning, we recommend using a plastic stool to support the weight of the doll. This hygiene tool allows you to comfortably position your sex doll in the perfect position for faster, more effective cleaning. You'll also need a vaginal douche or portable shower head to ensure fluids drain out of your vagina. Use the manufacturer's recommended cleanser to avoid damaging your doll's skin, and be sure to clean your vagina after each use to maintain optimal hygiene.
Internal vaginas are more difficult to clean. Some people use soapy water and a sponge on a stick to clean the tantaly sex doll, but others recommend taking it to the toilet or placing it over a bucket and rinsing the vagina with a douche. It then needs to be dried, which usually requires some kind of fan or pump (like an aquarium air pump) to ensure air circulation in the orifice. You can also dry it using a suction wand, which some dolls now even come with. If your doll is silicone, you can also use antibacterial gel for further cleaning. However, its use on TPE is not recommended as it weakens the material.
If you have an internal vagina, another option is to use a female condom. These can be pushed into the vagina and then pulled out when you're done, so there's no need to clean up. However, some people say it doesn't feel good, and sometimes female condoms break anyway, especially if you reuse them.
Cleaning steps for vaginal fixation dolls:
Stand the doll up (we recommend leaning against a wall to ensure the doll doesn't fall to the floor)
Mix warm water and recommended cleanser (antibacterial soap) in a bucket and fill the vaginal douche with the solution.
Insert the douche into your vagina in a standing position (this will ensure the water drains out) and fill it with soapy water to drain out bodily fluids and any other dirt.
Repeat this cycle 2-3 times for best results
Keep your sex doll in a standing position to allow all water to drain away
Insert a clean washcloth into the vagina to draw back all moisture
Place your doll correctly on the stool/in the tub
Use a damp cloth and mild antibacterial soap to gently wipe her face and other body parts
Dry her with a soft towel
How to Clean a Removable Vaginal Sex Doll
Sex dolls tantaly candice with removable vaginas are easier to clean and maintain since you can just pop them out and wash them separately. Here's how to clean your removable vagina. With a removable vagina, you pull out a sleeve after use, like a thin flashlight. Then you just rinse with warm water and soap and let dry. You may also want to wipe off excess lube from your doll's labia. But the process is very quick and easy. You can lubricate the outside of the insert to make it easier to insert and remove.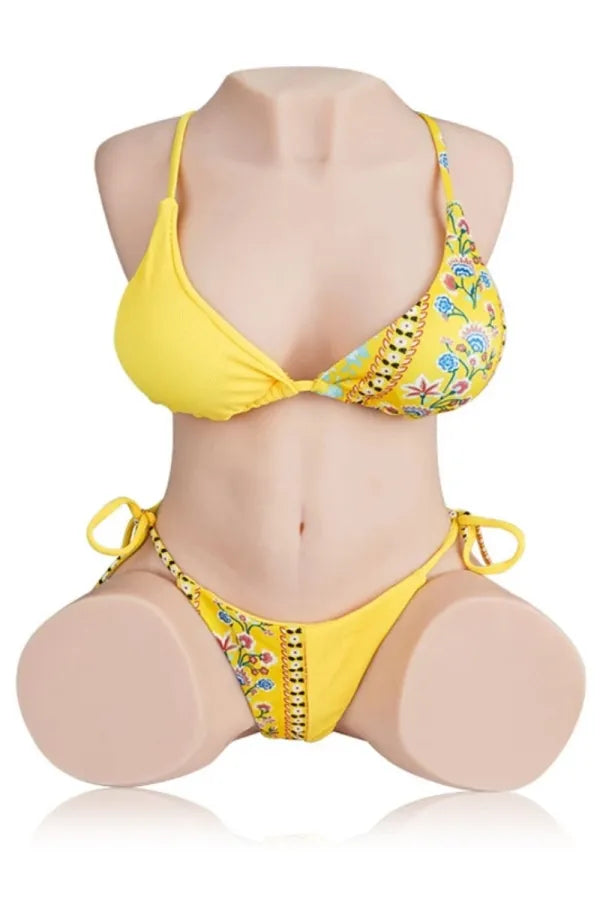 Cleaning steps for a removable vagina:
Remove the sleeves from the sex doll and turn it over
Clean with clean warm water and mild soap (use manufacturer recommended detergent)
Dry your sleeves with a clean towel
Wipe your sex doll and carefully insert the sleeve back into the cavity
Cleaning the vagina of your TPE sex doll is the best and most effective maintenance tip to help extend its lifespan.
Cleaning your sex doll vagina should be the first thing you do after each use.
When cleaning, be sure to rinse your vagina with clean water a few times to remove everything including the cleaning solution
TPE is somewhat porous, so make sure your sex doll is completely dry after cleaning
Use high-quality sex doll powder regularly to protect TPE
Buy a sex toy drying wand. Once you're done cleaning and rinsing, leave the wand in for about 15 minutes and it will work like magic. Rinse with water and a small amount of antibacterial soap. Even if you don't finish the job inside, clean it - even if the firefighter's hose isn't extinguished, she still has germs on her.
Spray Bottle - Spray 1 to 2 times inside and out. Put a drop of soap on two fingers, stick your fingers in and scrub - you can role play here if you want. Spray some spray inside to rinse. Then take a clean, lint-free cloth and gently tuck it in to remove most of the excess water. Then put in the drying stick.
After cleaning the vagina, you also need to put some absorbent paper or absorbent towels inside the vagina to help absorb excess water. It's best to keep your vagina dry when storing your doll, as residual moisture may harbor bacteria.
In order to maintain a good relationship with your perfectly curved life-size TPE adult sex doll tantaly monica for years to come, proper care and regular cleaning after use is also very necessary. Because silicone and TPE products tend to age over time, usually several years, deep cleaning and on-demand maintenance are especially important if you want to have a great experience during use and keep your adorable sex doll clean and hygienic. important.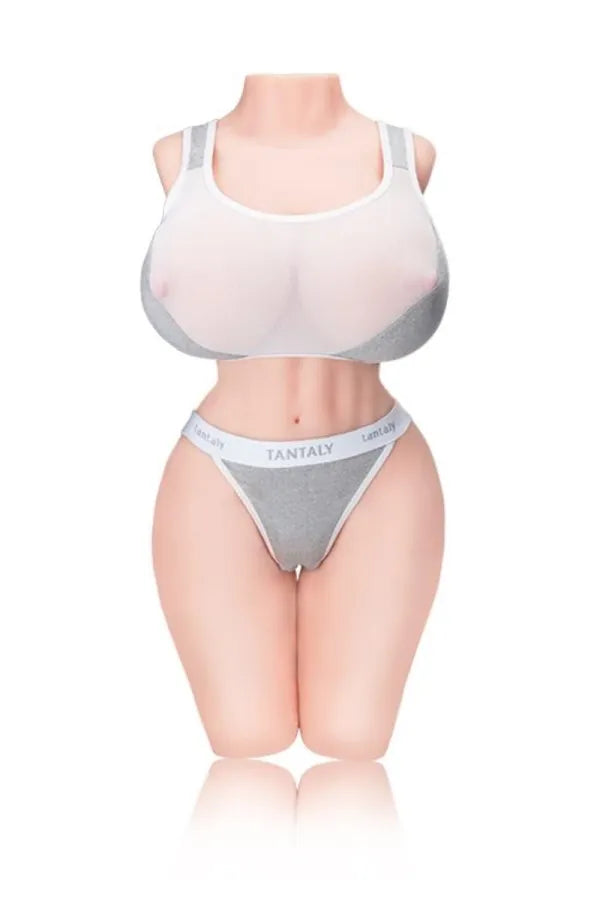 Additional Tips:
Always follow the manufacturer's care instructions provided with your TPE sex doll.
Do not use harsh chemicals, strong detergents, or alcohol-based products, as they can damage the TPE material.
After each use, it's a good practice to rinse the TPE vagina with warm water and mild soap promptly. Regular cleaning can help prevent the buildup of stains or odors.
Store your TPE sex doll in a cool, dry place away from direct sunlight to maintain its quality.
Properly cleaning and maintaining your TPE sex doll's vagina ensures a hygienic and enjoyable experience while also prolonging the doll's lifespan.
Remember, if you use your doll regularly, you'll need to clean her vagina weekly. However, rinsing with a douche and warm soapy water after sex should be enough until she next takes a bath. Your doll is your beloved companion, please do not share it with others to avoid spreading disease. It is recommended that you use condoms to avoid bacterial growth. Use a water-based lubricant when having sex with her to avoid tearing her skin.