Sex Dolls Cleaning and Maintenance How Do I Clean the Anus of Love Doll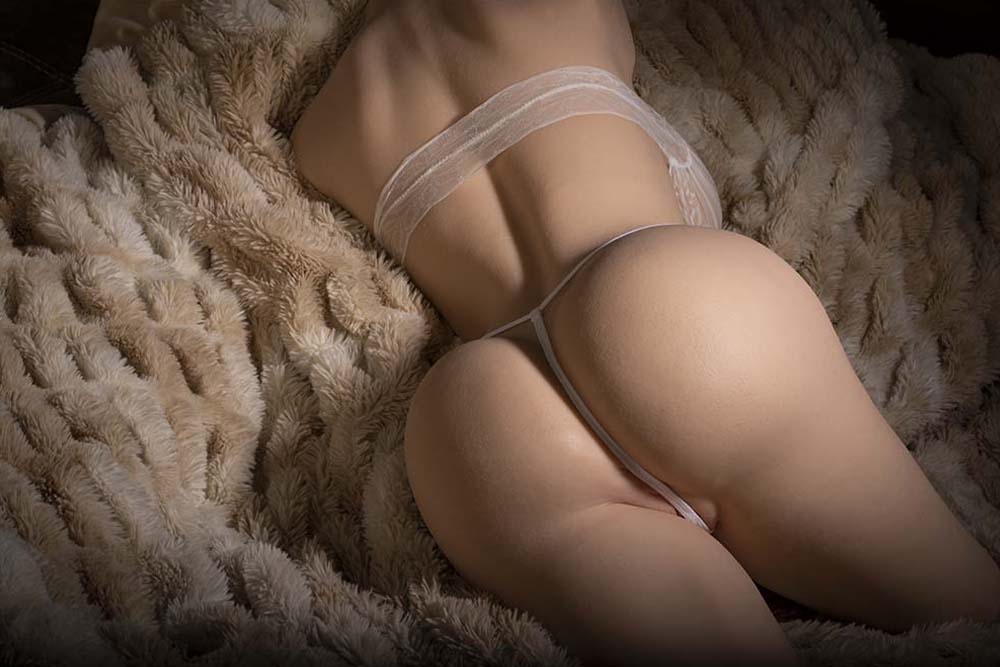 When it comes to maintaining the hygiene of a tantaly sex doll's anus, it's crucial to have a thorough understanding of its anatomy and the materials used. Sex dolls are typically crafted from high-quality medical-grade silicone to ensure durability and safety during intimate contact. However, the anus is a sensitive area and requires extra care during cleaning to prevent any damage or deterioration. In this article, we'll take a closer look at the intricate anatomy of tantaly sex doll, the materials used, and the proper methods for maintaining cleanliness and longevity.
If you use the anus of a sex doll for pleasure, it is important to understand the process of cleaning the anus. Additionally, because the anal canal is smaller and tighter, it is more difficult to clean. It may also contain nasty bacteria and yeast. Therefore, if you use your sex doll's anus regularly, it's important to clean it thoroughly once every week or two. In between sessions, just rinse with warm soapy water after sex.
Importance of Proper Cleaning Torso Doll Sex Toy
Maintaining hygiene is essential to prevent any potential health issues or degradation of tantaly sex dolls materials. Proper care can extend the life of your sexdoll, ensuring many years of enjoyable use.
Understand the Materials
In order to effectively clean a tantaly sex doll's anus, it's crucial to understand its anatomy and materials. Sex dolls are typically made from high-quality medical-grade silicone, making them both durable and safe for intimate use. The anus is a delicate area and requires extra care when cleaning to avoid any damage or deterioration.
Most sex dolls are made from high quality medical grade silicone, chosen for its realistic feel and durability. Some dolls are made of TPE, which has a softer, closer to skin texture.
Sex Doll Anatomy
Sex dolls are designed to closely resemble human anatomy, including the anus. Depending on the model, some dolls may have removable or detachable parts for easier cleaning.
Ready to Clean
Gather the necessary cleaning supplies, including mild soap, warm water, a soft cloth or sponge, and a towel. Please refer to the manufacturer's guide for specific cleaning instructions for your sex doll model.
Clean the Anus of Your Life Size Sex Doll Torso
There are a variety of methods and products that can be used to clean the anus of a sex doll. First, it is recommended to use a warm, damp cloth to remove excess lubricant and body fluids. For a more thorough cleaning, use a mild antibacterial soap or a specially formulated sex toy cleaner. It is important to avoid using harsh chemicals as they can damage the doll's material. After cleaning, make sure the anus is completely dry before applying renewal powder to maintain the doll's softness.
Step 1: Warm Water Rinse: Begin by rinsing the anus with warm water to remove any superficial debris or lubricant.
Step 2: Mild Soap: Apply a small amount of mild, non-abrasive soap to a soft cloth or sponge. Gently clean the anus using circular motions.
Step 3: Rinse Thoroughly: Rinse the area thoroughly with warm water to remove soap residue.
Step 4: Pat Dry: Pat the cleaned area dry with a clean, soft towel. Avoid using rough or abrasive materials that may damage the doll's surface.
Step 5: Apply Powder (optional): Some users choose to use special skin-rejuvenating powder to maintain the skin-like feel of the doll. If using such products, follow the manufacturer's recommendations.
Now, gather the following items from your sex doll grooming kit: douche, bucket, sponge bottle of cleaner, microfiber towel, optional tampons, TPE powder, and makeup brush.
Then, place the doll on the edge of the bed with her knees bent and spread apart. Place a towel under the doll's butt and hang it over the bed to catch any excess water. Then while filling the irrigator, fill the bucket with about an inch of warm water. Place the bucket between the legs of the sex doll on the floor.
Soak the bottle cleaner in water, add soap and work it into a soft lather. Use a douche to squirt a little water into the tantaly candice doll's anus and set it aside. Gently insert the bottle of cleaner into your anus and pull it out in a circular motion.
Next, rinse the anus with a douche until the water runs clear and there is no more visible soap suds.
Pat the doll's bottom dry with a microfiber cloth. Next, roll up the microfiber cloth tightly and gently place it into the anal canal to absorb moisture. You can also place a tampon in your anal canal to speed up the drying process. Let your sex doll dry for an hour. Then, use a makeup brush to apply the TPE powder to the anal and genital areas.
General Tips on Cleaning Adult Toy Torso Sex Doll
1. Frequency: Regular cleaning after use is recommended to prevent dirt or liquid buildup.
2. Lubricant: Be careful with the type of lubricant you use as some may be easier to clean than others.
3. Avoid Harsh Chemicals: Do not use harsh chemicals, solvents, or alcohol-based products as they can damage the doll's materials.
Cleaning the vagina, anus, and mouth is a difficult task that requires a variety of methods to clean these areas.
Clean any openings that are not covered by an irrigation device that sprays water into the hole so that the water flows through the opening. To use one of these, you simply fill it with soap and water and use it to rinse the sex doll's holes. You can then insert a piece of cloth into the hole and let it absorb any remaining moisture. We recommend using cold water for the first rinse, then switching to soap and warm water for cleaning. For best results, you should do this immediately after finishing your sex doll. Vaginal douches are easy to use. All it takes is moving your baby to a place where the water can drain away from her without causing a mess.
To clean any openings, we recommend using a sprinkler to spray water into the opening and allow the water to flow out of the opening. If you don't have a sprinkler but the water temperature is cold and mild, you can use a shower hose attachment. Alternatively, you can simply clean by hand using a damp (soft) cloth and warm, soapy water. Make sure to clean thoroughly, reaching all areas of the opening. When using all cleaning methods, please open the tantaly monica doll's legs slightly so that the vagina and anus are in contact with the air and can dry naturally. Don't let the doll's legs spread too far apart, as this can cause damage over time. Do not use abrasive soap or any other harsh chemical cleaning products.
Proper cleaning of a sex doll's anus is essential to maintaining hygiene and extending its lifespan. By understanding your doll's anatomy and using the appropriate cleaning methods and products, you can enjoy using it with confidence. Remember to clean the anus after each use and store the doll in a cool, dry place to prevent any potential damage. By following these guidelines, you can ensure continued satisfaction and longevity of your adult doll.
Understanding the anatomy and materials of a sex doll is crucial to maintaining its cleanliness and longevity, especially when caring for delicate areas like the anus. Clean your doll by following proper cleaning procedures, adhering to manufacturer guidelines and using appropriate materials.