With Big Breasts Torso Tantaly Aurora Make Sex Feel How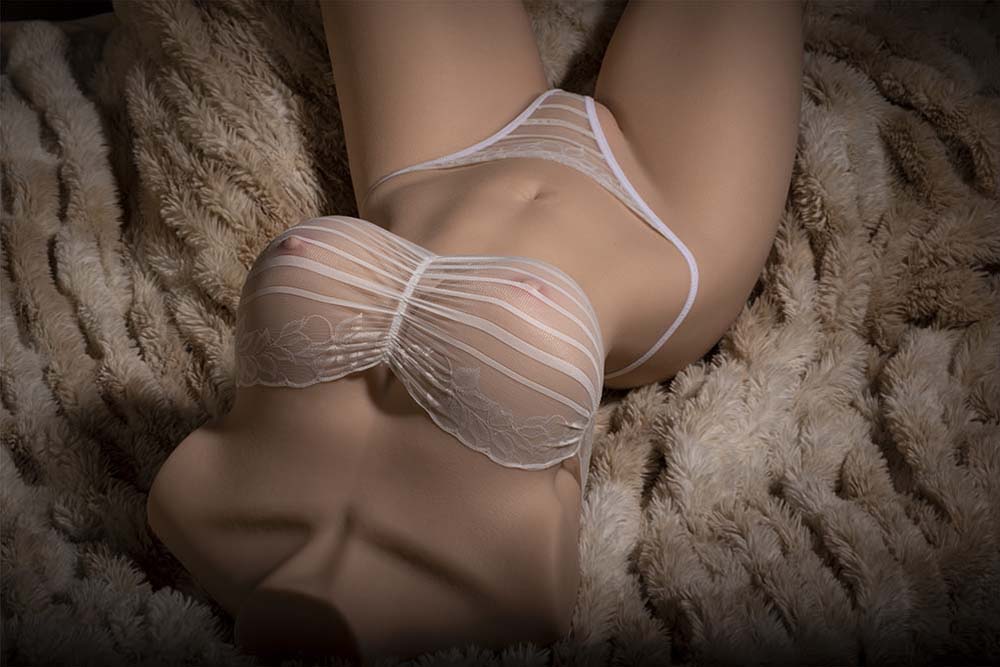 We live in a world of convenience, and it permeates every part of society. While the world seems to be a smaller place than ever before, so is our technology and the amount of space we have to store it. If you live in a small apartment or have limited storage space, it can be difficult to keep a full-size modern-day sex doll under wraps. And that's why you need a Tantaly Aurora sex doll at your beck and call.
Tantaly Aurora is essentially just a sex doll torso with a main upper body with bouncy boobs and a lower body with hips, a curvaceous ass, upper legs, and vaginal and anal cavities. She doesn't have an oral orifice because she doesn't have a head! She is definitely mysterious with not having a face and all, but that's part of the fun. Most girls I know have two faces. Dolls like Aurora were purposely designed for those who have limited storage space. It can be difficult to cram a full-size sex doll under your bed and hide it from any potential girlfriends that come around for tea and scones.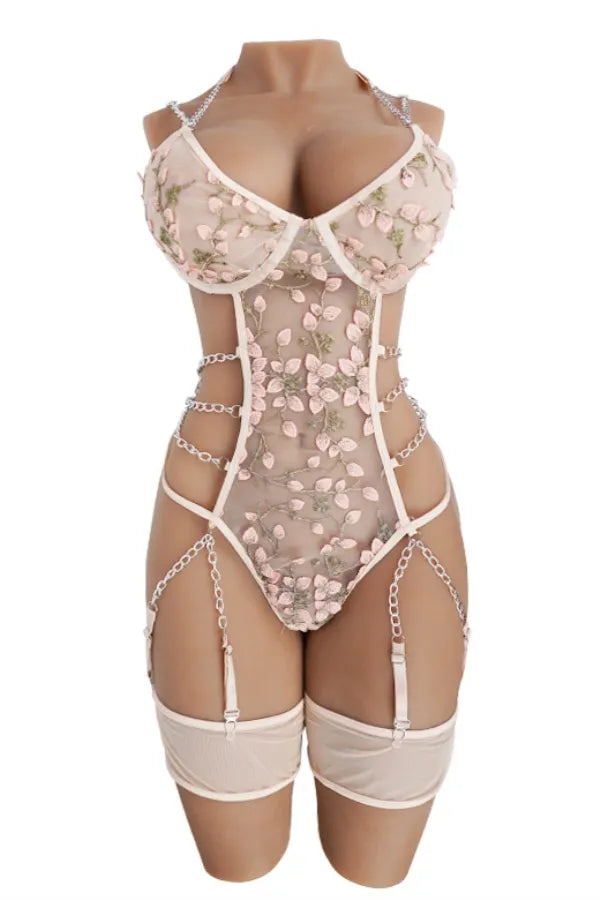 What's not to love about this bouncy, beautiful babe? Aurora is made from super-soft and responsive TPE (thermoplastic elastomer) materials that are very similar to the touch and feel of real skin. Some modern-day sex dolls are made of silicone, which is essentially a more expensive and durable sex doll skin material, but it's nowhere near as authentic feeling as TPE.
The design inspiration of Aurora's honey vulva is from young girls. It looks beckoning and feels soft which get you in the mood very quickly. Besides, Aurora has a double tunnel design with a super stretchy vagina and a tight anus for you to relieve your member inside her and feel the most extraordinary sensations. Both tunnels feature internal ribs and raised nubs that will give you extra-lifelike sensations and ultimate pleasure.
Aurora has a curvy and shapely body that is built for comfort and fun. Her chest has a circumference of 31.89 inches (81 cm), hips that are 33.07 inches (84 cm), and a waist that is 20 inches (51 cm) wide. She is curvy and has some solid hips. Her entire length is 31.5 inches (80cm) long, so you can see she is quite compact for a modern-day sex doll.
Aurora merges the best aspects of tantaly sex doll design elements. She has amazing TPE skin on the outside and an internal skeletal frame that is stable and flexible at the same time. The inner frame comes with three joint points at the base of her midsection and in her hips so you can bend her over in doggy-style, and she stays there when you give her a right royal rooting. She can be bent into an ungodly position you can think of. She is not difficult to use. All you need to do is lube up her virginal and anal cavities and your penis, bend her into your favorite position, stick it in and bang away until your heart's content.
Our first life-size doll, Aurora, has a perfect female figure and remarkable body curves. Coupled with the high quality metal skeleton design, she can be adapted to any position you crave for. After you dress her up in the clothes you like, she becomes so attractive that you feel as if you are having a perfect time with a real woman.
Plus, you'll appreciate Tantaly's attention to detail.
Torso sex dolls like Britney and Cecilia have teeny tiny goosebumps texture. It gives the doll the look and feel of real skin, adding to the more realistic experience. Looking for smooth skin? Go for the Aurora doll. It's the only one from Tantaly without the skin texture.
Using a masturbator, you jerk off and close your eyes to imagine your partner's breasts jiggling or fantasize you're groping her butt. Using a torso sex doll, you don't have to close your eyes and imagine. Instead, you actually get access to all those sweet spots. Yes, the no head, arms, and legs feel weird at first. But you'll get used to it. And you'll realize those extra parts aren't always necessary from full-size sex dolls. They just add weight and make moving to different positions difficult.
The sexual tunnels have been designed with pleasure and realism in mind. Her double tunnel design is something that needs to be shouted from the rooftops. It's made from super-stretchy TPE materials and has lots of bumps and ridges for its internal texture that makes it feel like the real thing.
The internal ribs and nubs work amazingly when the orifices are lubed up to the max. They create the most amazing sensations that will keep you cumming back for me. I can't keep my hands off her. Her vaginal tunnel is almost 6 inches long and 0.6 inches in diameter, and her anal cavity is 5.11 inches long and has a diameter of 0.2 inches. This means that people of all dick sizes can enjoy a blast on her. Even if you have a really small penis, the holes are tight enough to give you a good milking.
Construction Materials: TPE skin.
Heights: 31.5 inches (80 cm).
Hips: 33.07 inches wide.
Chest: 31.89 inches (81 cm) wide.
Waist: 20 inches (51 cm) wide.
Vaginal Depth: 5.98 inches (15.2 cm).
Vaginal Diameter: 0.6 inches (1.5 cm).
Anal Depth: 5.11 inches (13 cm).
Anal Diameter: 0.2 inches (0.5 cm).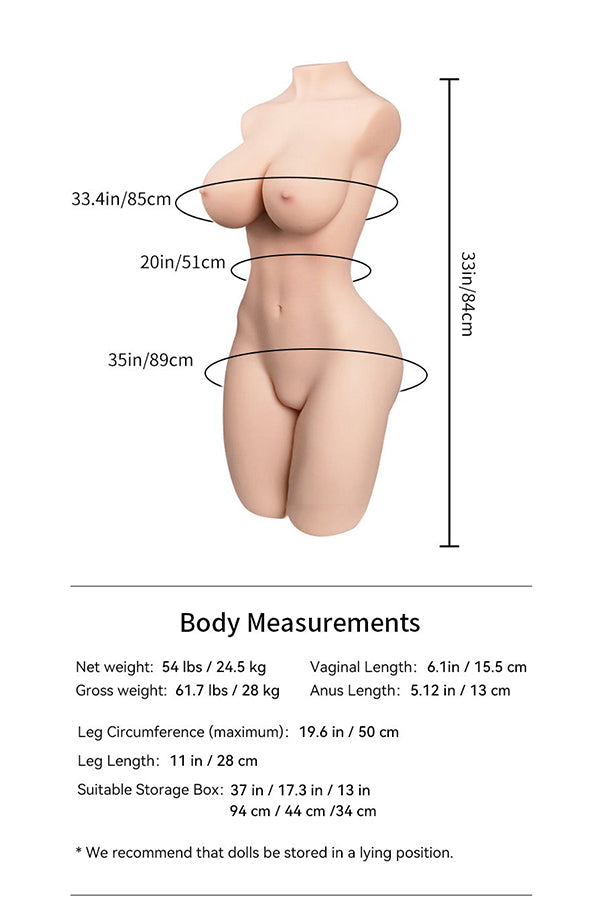 As Aurora has the perfect size of a real woman, you can buy her different sexy clothes which can meet your preferences to amplify sex pleasure. And we recommend size M underwear or tight lingerie for you to choose. Please note that the TPE dolls are easy to stain, so please avoid choosing dark or easily faded clothes.
Cleaning modern-day sex dolls is a major part of maintenance and upkeep. Don't get stressed because it's nowhere near as difficult or as expensive as maintaining a real woman. Cleaning your sex dolls after a sex session isn't just recommended but is absolutely essential.
She is life-size with a perfect female figure and exquisite body curves which can meets your needs of real sex with a woman. With an ergonomic golden angle design, her sexy shape with big round tits and tight elastic ass are ready for you to play while spending time with her. Besides, her advanced skeleton keeps her stable and allows for multiple sex positions. You don't want a sticky surprise the next time you use your Aurora Tantaly sex doll. If you fail to clean your dolls and you keep sticking your penis in them, at some point, you will get an infection, and it won't be good.