Some Tips on How to Get Your Girlfriend Horny and Wanting More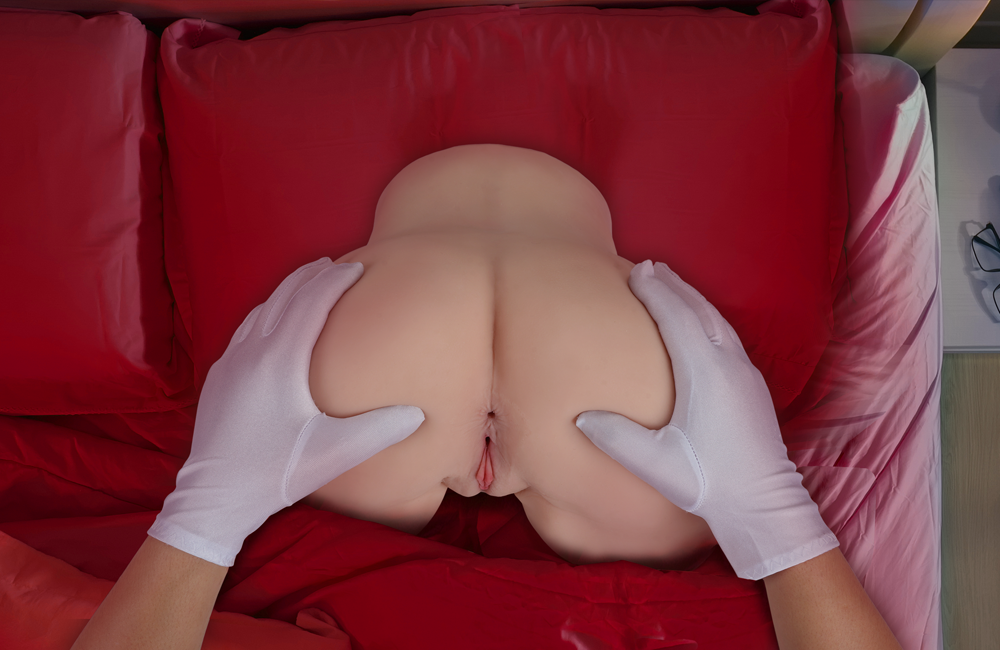 A thriving romantic relationship is built on trust, communication, and intimacy. Keeping the flame of desire alive and well is a vital aspect of a healthy partnership. If you're looking to understand how to get your girlfriend horny and create a passionate connection, you're in the right place. This article explores ways to fan the flames of desire and take your relationship to new heights.
Making Your Woman Want to Moan for Ultimate Pleasure Is Easy!
It may come as a surprise, but there are powerful and secret ways to arouse a woman and build sexual chemistry while sitting next to her. However, it is not a simple process and requires careful attention to certain factors. Skipping any of these steps or rushing through them can result in losing the opportunity altogether.
The key to success lies in creating the right vibes and sexual tension between both parties. While there may not always be an opportunity to arouse a woman while sitting next to her, it is important to seize any chance that presents itself.
To build sexual chemistry and arouse a woman, it is essential to flirt with her, tease her, and make her feel special. It is not enough to simply sit next to her and expect her to be aroused by your presence. However, with the right moves, it is possible to make her feel horny and wet.
The secret to building sexual chemistry is to keep it a secret. Do not confess your attraction to her, flirt with her in front of others, or let others see you trying to build sexual attraction with her. Instead, flirt subtly when it is just the two of you, compliment her sexually when there is no one around, and tease her. This creates a sense of mystery and leaves her wondering if you like her, which can make her want your attention even more.
It is also important to remember that you can build sexual chemistry with multiple women. This keeps your options open and ensures that you have many women interested in you at any given time.
To make a woman wet while sitting next to her, it is important to build sexual chemistry first. This can be done by sitting close to her, engaging her in interesting conversation, and dropping subtle flirty comments. It is also important to touch her fingers, whisper into her ear, and reach out to something from across her.
If she reciprocates your advances, it is a sign that she is aroused and interested. At this point, it is possible to take things further and suggest going back to your place.
1. Communication and Connection:
The foundation of any passionate relationship is open and honest communication. Make an effort to connect with your girlfriend on a deeper level. Engage in meaningful conversations about her interests, dreams, and desires. Show genuine interest in what she has to say, and be an active listener. Building an emotional connection can significantly increase her desire for you.
2. Show Appreciation:
Feeling desired and appreciated is essential for anyone's desire to grow. Compliment your girlfriend often, highlighting her physical attributes and inner qualities. Express your gratitude for the little things she does. When she feels valued, her desire to be close to you will naturally increase.
3. Surprise Her:
Unexpected romantic gestures can be incredibly effective in stoking desire. Plan spontaneous date nights, write heartfelt love letters, or surprise her with her favorite treats. These surprises not only show your thoughtfulness but also keep the excitement alive in your relationship.
4. Set the Mood:
Creating the right ambiance can enhance intimacy. Invest in setting a romantic atmosphere with soft lighting, soothing music, and scented candles or oils. The right setting can make her feel relaxed and open to exploring her desires.
5. Physical Affection:
Physical affection plays a crucial role in increasing desire. Initiate hugs, kisses, and cuddles regularly. These non-sexual forms of touch can build a sense of closeness and anticipation, making her more receptive to intimacy.
6. Prioritize Foreplay:
Foreplay isn't just a prelude to sex; it's an essential element of building desire. Take your time to explore each other's bodies, indulge in passionate kissing, and engage in sensual activities. The longer you engage in foreplay, the more intense her desire will become.
7. Try New Things:
Monotony can be a desire killer. Spice things up in the bedroom by trying new techniques, positions, or fantasies together. Keep an open mind, and ensure that both you and your girlfriend are comfortable and consensual in your explorations.
8. Be Attentive:
Pay attention to her cues and body language. Listen to her desires and respond to them. Being attentive to her needs and desires will show her that you genuinely care about her satisfaction, which can heighten her own desire.
9. Emotional Connection:
Emotional intimacy is closely linked to physical desire. Share your feelings, thoughts, and fears with one another. Building emotional closeness can lead to more intense physical connections.
10. Respect Boundaries:
Respecting your girlfriend's boundaries is crucial. Consent should always be a top priority in any sexual relationship. If she's not in the mood, respect her decision gracefully and avoid pressuring her.
Exploring the Sensual World of Sex Dolls
In a society where open conversations about sexuality have started shedding their taboo status, playing with tantaly sex doll has emerged as an avenue for many individuals to explore their deepest desires. These realistic companions, crafted with meticulous detail and designed for mature, adult audiences, have awakened a new world of passionate and erotic experiences. In this article, we will delve into the concept of playing with sex dolls and the potential impact it can have on enhancing desire.
Sexual desire is a fundamental aspect of adult life and varies from person to person. Human beings possess diverse fantasies and preferences, ranging from the gentle and romantic to the explicit and wild. For those looking to explore their sensual boundaries, sex dolls offer a safe and consensual outlet to embark upon their passionate desires.
Sex dolls have come a long way from their humble beginnings and now boast impressive levels of realism. From lifelike skin texture to the intricate detailing of facial features and body contours, these dolls are designed to mimic real human beings. This level of realism significantly enhances the experience and triggers sensations that captivate the imagination, creating an immersive environment for exploration.
Playing with sex dolls tantaly candice can act as a catalyst for increasing desire in adults. By providing a medium to bring fantasies to life, sex dolls create an opportunity for individuals to engage with their desires and discover new sensations. The adult nature of these dolls caters specifically to those seeking explicit and mature experiences, allowing them to satisfy their sexual curiosity within a consensual and safe framework.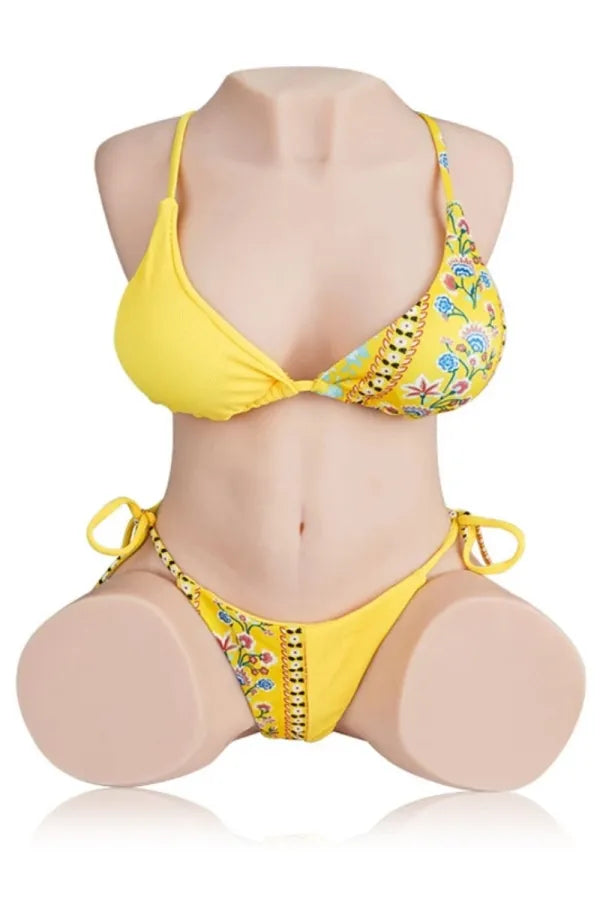 Exploring one's sexuality, fetishes, and fantasies can often result in a sense of empowerment and self-discovery. The ability to experiment freely with a sex doll allows individuals to embrace and understand their desires more profoundly, facilitating personal growth and enhancing one's own sexuality. This liberation from societal norms and expectations contributes to a healthier and more fulfilling sexual life.
Sex dolls can also serve as a tool for couples looking to spice up their love lives. Fostering open discussions and shared fantasies, introducing a sex doll as part of mutual exploration can reignite passion and deepen intimacy between partners. As a consensual addition to the relationship, it offers a safe platform for experimentation, enabling partners to fulfill desires while maintaining trust and commitment.
While playing with sex dolls tantaly monica can be a liberating experience, it is essential to emphasize the importance of consent and respect for boundaries. It is crucial to remember that a sex doll is a representation of a person and not an object. Responsible engagement with these dolls involves understanding and adhering to the ethical considerations surrounding their use.
Playing with sex dolls has emerged as a means for adults to explore their mature, explicit, and passionate desires in a safe and consensual manner. These dolls provide an avenue for self-discovery, nurturing personal growth, and empowering individuals to embrace their fantasies. As society continues to evolve in its understanding of sexual expression, the role of sex dolls will likely continue to grow, offering individuals and couples unique opportunities for enhancing their desire and fostering deeper connections.
Tips for Building Sexual Tension and Making Your Partner Want More
Creating sexual arousal in your partner is not just about what happens in the bedroom. To truly understand how to make your partner horny and wanting more, it is important to focus on a few key areas. In this guide, we will provide you with the top pro tips for building sexual tension and making your partner crave you.
The Basics of Making Your Partner Horny
To make your partner crave you, there are three key areas to focus on:
1. Make your partner feel sexy and desired.
2. Build up sexual tension through teasing and anticipation.
3. Focus on foreplay to increase arousal and pleasure.
Understanding Sexual Brakes:
Sexual brakes are the things that hold back your partner's sex drive. These can include stress, guilt, anxiety, shame, feeling unworthy, drugs, and health-related problems. It is important to be sensitive to your partner's sexual brakes and work together to find ways to overcome them.
Understanding Sexual Accelerators:
Sexual accelerators are anything that can increase your partner's sexual appetite. However, it is important to remember that what works for you may not work for your partner. Women, in particular, need to feel a certain way first before becoming aroused.
Make Your Partner Feel Sexy in Bed:
One of the best ways to make your partner horny is to make them feel desired. This can be achieved through flattery, appreciation, thoughtfulness, and making them feel special. It is important to be genuine in your efforts to make your partner feel sexy and desired.
Building Up Sexual Tension:
Building up sexual tension can make your partner's sex drive go on steroids. This can be achieved through teasing, anticipation, and creating a sense of forbidden love. It is important to build up sexual tension in a way that is comfortable for both partners.
The Power of Foreplay:
Foreplay is an essential part of increasing arousal and pleasure. This can include kissing, touching, oral sex, and using sex toys. It is important to communicate with your partner and focus on their pleasure during foreplay.
Here are three effective techniques to turn your girl on:
1. Employ Teasing Techniques
Teasing your partner can be a fun and effective way to build sexual tension. However, it's important to keep your teases light-hearted and playful to keep her on her toes.
Some examples of teasing quotes include "Are you normally this forward?" and "My mother warned me about bad girls like you." It's crucial to use a playful tone and let your partner know that you're teasing them.
2. Use Sexual Innuendos
Sexual innuendos can be a powerful tool for building sexual tension, but it's important to use them subtly. Don't overwhelm your partner with too many innuendos, and be aware that not all women enjoy this type of flirting.
If your partner isn't into sexual innuendos, try other techniques to turn her on.
3. Build Anticipation
Anticipation is a key component of sexual tension. When you're first getting to know someone, there's a sense of excitement and nervousness that can be incredibly arousing.
To build anticipation in your relationship, try being spontaneous and unpredictable. Plan surprise dates or activities, and keep your partner guessing about what's next. By employing these techniques, you can turn your girl on and keep the spark alive in your relationship.
Building sexual chemistry and arousing a woman requires careful attention to certain factors. By following these techniques, it is possible to create the right vibes and sexual tension to make a woman feel horny and wet.
By following these top pro tips, you can make your partner horny and want more. Remember to be sensitive to your partner's sexual brakes, focus on their sexual accelerators, and create a sense of anticipation and desire through flattery, appreciation, thoughtfulness, and building up sexual tension. Don't forget the importance of foreplay in increasing arousal and pleasure.
Increasing your girlfriend's desire is about building a strong emotional connection, showing appreciation, and creating an atmosphere of romance and intimacy. By focusing on these aspects, you can fan the flames of desire and enjoy a passionate and fulfilling relationship. Remember, mutual respect and consent are paramount for a healthy and satisfying relationship.