Top Affordable Sex Dolls A Guide to the Best Options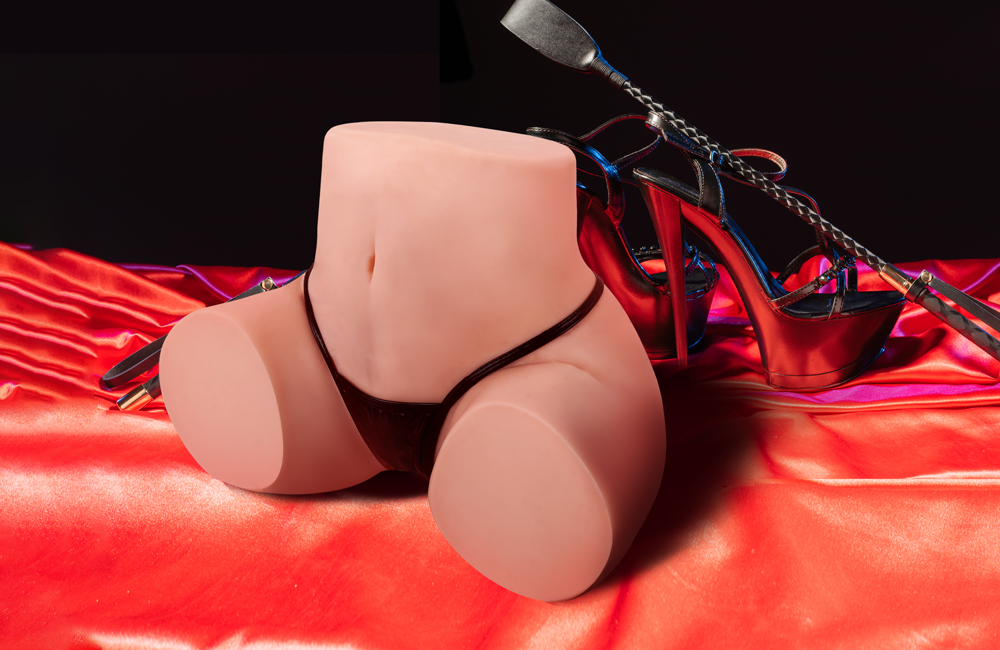 When it comes to purchasing a best affordable sex doll, the options can be overwhelming. To help you make an informed decision, we've compiled a list of the most popular and satisfying types of sex dolls available.
Torsos - These premium toys offer a high-end feel and contain all the best features. Female models boast big, bouncy breasts, a gorgeous vagina, and a tight buttocks, while male versions feature rippling abs, a large penis, and a sweet butt. Although they lack arms, legs, and a head, torso dolls provide an all-in-one experience.
Ass/Vagina - Perfect for replicating missionary or doggy-style sex, these dolls feature two perfectly sculpted holes for your pleasure.
Blow-Up Sex Dolls - While often seen as a joke, inflatable dolls remain a favorite for stag and hen parties and are still great for masturbation.
Choosing the Right Material
The material of your sex doll can make a significant difference in your experience. Here are the most common materials used in sex doll production:
Silicone - This material is easy to clean, non-porous, and feels lifelike and smooth. Although silicone sex dolls may cost more, the investment is worth it for the quality.
TPE/TPR - Thermoplastic elastomer/rubber is a flexible and affordable material that is easy to clean. While it may have a slight odor due to its chemical makeup, it is still body-safe and worth considering.
Affordable Sex Doll Torsos Lifelike Love Dolls Prices from $100 to $300
Introducing the Tantaly Dita Mini Portable Sex Doll - a perfectly formed, super-light torso that offers a realistic and lifelike experience. Unlike other dolls, Dita's size and weight make it easy to maneuver her into any position you desire without any awkwardness. Additionally, her compact size makes her ideal for storage and travel.
Featuring firm and full breasts, as well as a realistic pussy and ass, Dita also boasts an impressive suction feature that creates a vacuum to tighten around you during use.
If you prioritize a lifelike feel and a realistic pussy experience, then the Dita Portable Sex Doll is the perfect choice for you. However, if you are looking for oral action or a full-sized doll, then Dita may not be the best option.
With an insertable length of 6 inches, made from TPE materials, and weighing only 9.26 lbs, Dita is perfectly proportioned and versatile for various positions.
While Dita's only weakness is that she is only a torso and petite in size, these features also make her highly portable and easy to use. Her firm and petite torso, along with her fantastic openings, make her an excellent choice for those seeking a realistic and affordable sex doll.
You should buy the Dita: Portable Sex Doll if you...
like realistic pussy feel
prioritise the more lifelike feel
want a light, portable doll
You should NOT buy the Dita: Portable Sex Doll if you...
| | |
| --- | --- |
| Insertable length | 6  inches |
| Materials | TPE  |
| Weight | 9.26 lbs |
| Openings | 2  |
This stunning silicone sex doll is designed to deliver an incredibly lifelike experience. With Dita's irresistible beauty, luscious curves, and lifelike skin, you'll find yourself in a world of authentic pleasure. So get ready to unleash your deepest desires with the sexy Dita by your side!
Overall, we highly recommend the Dita Mini Portable Sex Doll for those seeking a realistic and lifelike experience.
Life Size Realistic Vagina Anus Butt Male Masturbator from $300 to $400
Looking for a dope-ass masturbator that's as thick as a snicker? Say hello to Tantaly Rosie, the curvy cutie with a plushy, jiggly material that's perfect for some wild doggy-style action. She's super stable and realistic, with tight and textured anal and vaginal openings that'll give you a deep and sensual ride. Just lube up, feel her soft and warm skin, and slide between those juicy cheeks for the ultimate pleasure!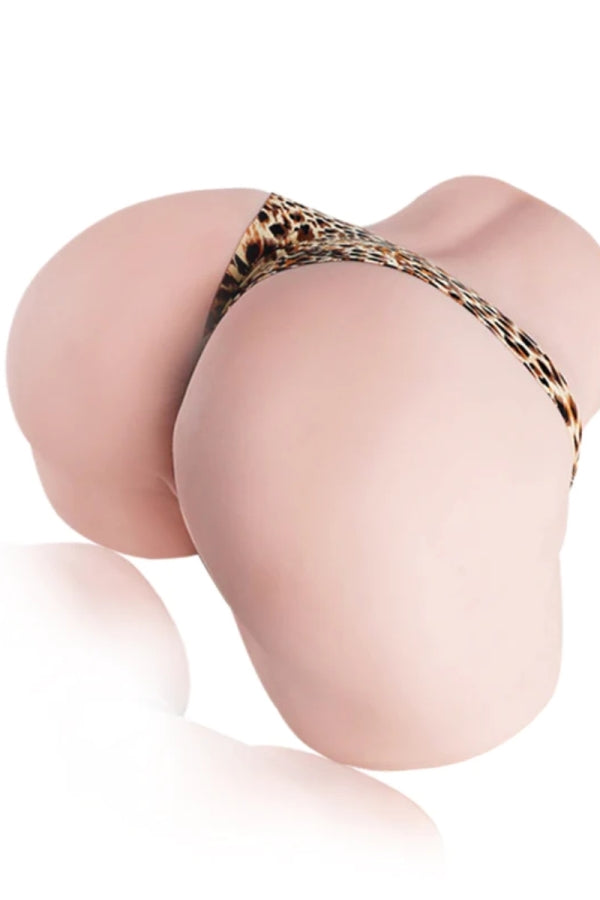 Introducing Tantaly Rosie, your new ride-or-die sex doll! She's got lifelike skin and realistic features that'll take your pleasure to the next level. Get ready to be satisfied by her round booty and extra tight openings. It's time to level up your pleasure game and experience something unforgettable!
You should buy the THRUST Pro Elite Alana if you...
love doggy-style position
enjoy thick and jiggly masturbators
want a masturbator with 2 openings
This realistic Vagina Anus Butt is made from medical-grade TPR, so it's soft and stretchy AF. She may be petite, but that just means she's versatile and easy to store or take with you on the go. The material inside is textured and lifelike, so make sure to use a generous amount of water-based lube before you play.
In conclusion, Rosie is a great option for those who enjoy anal or doggy style positions and want a hands-free experience. While she may lack some body parts, she is a cheaper alternative to other sex dolls. However, cleaning and maintaining her can be challenging, and the material may not be the most durable. Despite these concerns, Rosie is still a top choice for those seeking a realistic and satisfying experience.
Best Cheap Sex Toys Affordable Real Dolls Under $500
Introducing Tantaly Britney, the perfect choice for those seeking a natural and affordable sex doll torso. With her soft and lifelike skin, Britney offers a truly realistic experience. Her breasts are designed to feel natural, with a gentle bounce and realistic texture, providing an unparalleled encounter.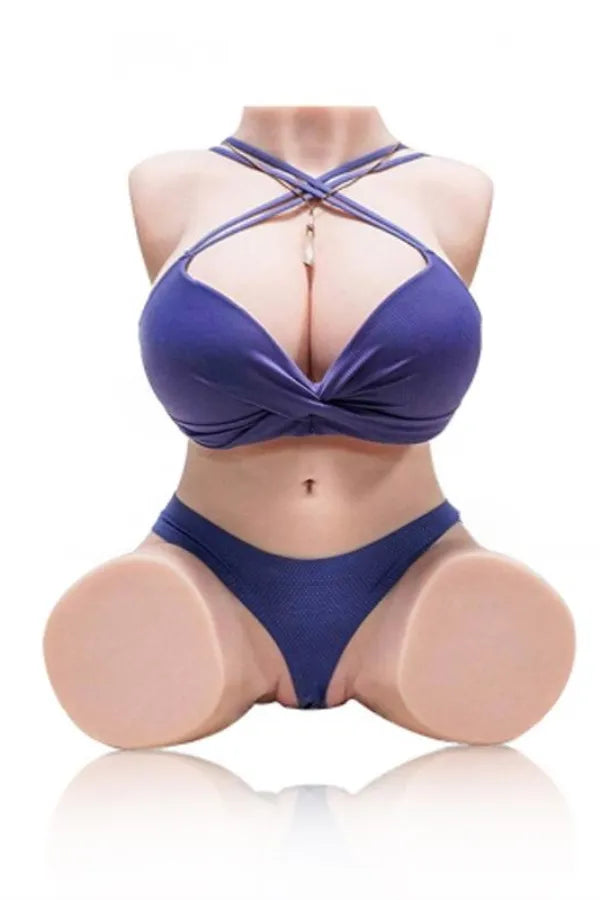 This sex doll torso features big and juicy breasts and soft, life-like skin, making it an excellent option for those seeking an authentic pleasure experience. Britney's breasts are made with a special gel that provides realistic jiggly sensations, perfect for a hot boobjob. Additionally, Britney features textured vaginal and anal openings, allowing for maximum enjoyment.
The stable, arched spine of this doll is a great option for those who enjoy a doggy-style position. However, it should be noted that the material used to make Britney is porous, making it difficult to clean. Additionally, this sex doll is not discreet.
If you are seeking a beautiful and super-realistic sex doll torso with more petite proportions and large, jiggly breasts, Tantaly Britney is the perfect choice for you. However, if you are seeking a full-size or very cheap sex doll, or do not enjoy the long cleaning process, Britney may not be the best option.
You should buy the Tantaly Britney if you...
want a beautiful and super-realistic sex doll torso
love large and jiggly breasts
You should NOT buy the Tantaly Britney if you...
want a full-size sex doll
want a very cheap sex doll
don't like the long cleaning process
| | |
| --- | --- |
| Materials | TPE   |
| Openings | Vagina, Anus   |
| Length | 19.09 inches |
| Insertable length | (Vagina) 7 inches, (Anus) 6.22 inches |
| Weight | 28.6 lbs |
| Waterproof | Yes  |
Overall, Tantaly Britney is a high-quality sex doll torso that is worth the investment. The attention to detail, including pronounced nipples, textured canals, and small details like dimples on the back, make Britney a unique and realistic sex doll.
A Guide to Purchasing a Cheap Sex Doll
Sex dolls have evolved significantly from their inflatable predecessors. Nowadays, most dolls are made from silicone or TPE to provide a more realistic experience. However, when purchasing a cheap sex doll, there are several factors to consider to ensure that you make an informed decision.
Things to Look for:
1. Safe Material: The material used to make the doll is crucial. Look for non-porous, body-safe materials such as silicone and TPE. These materials are more durable than cheap PVC products.
2. Size and Weight: Consider the size and weight of the doll before purchasing. Life-sized dolls can be heavy and difficult to move and store.
3. Features: Consider the features that are most important to you, such as types of openings, flexibility, and bendable limbs.
4. Reputable Manufacturers: Purchase from reputable manufacturers and trusted shops that offer warranties and customer support.
Things to Avoid:
1. Toxic Materials: Avoid dolls made of potentially harmful materials such as PVC, rubber, or unknown blends. These materials are toxic, porous, and harmful to your body. Double-check the manufacturer's credentials, customer reviews, and refund/warranty policies before making a purchase.
2. Lack of Customer Support: Avoid purchasing from manufacturers that do not offer customer support or warranties.
3. Surprisingly Attractive Prices: Be cautious of dolls that are significantly cheaper than other similar models on the market. This may indicate low quality or potentially harmful materials.
4. Inaccurate Representation: Some shops may use unrealistic or exaggerated images or descriptions. Research and read other users' opinions about the product or store before making a purchase.
By following these guidelines, you can ensure that you purchase a safe and satisfactory cheap sex doll.