The Best Sexy Sex Positions to Try with Torso Doll Adult Toys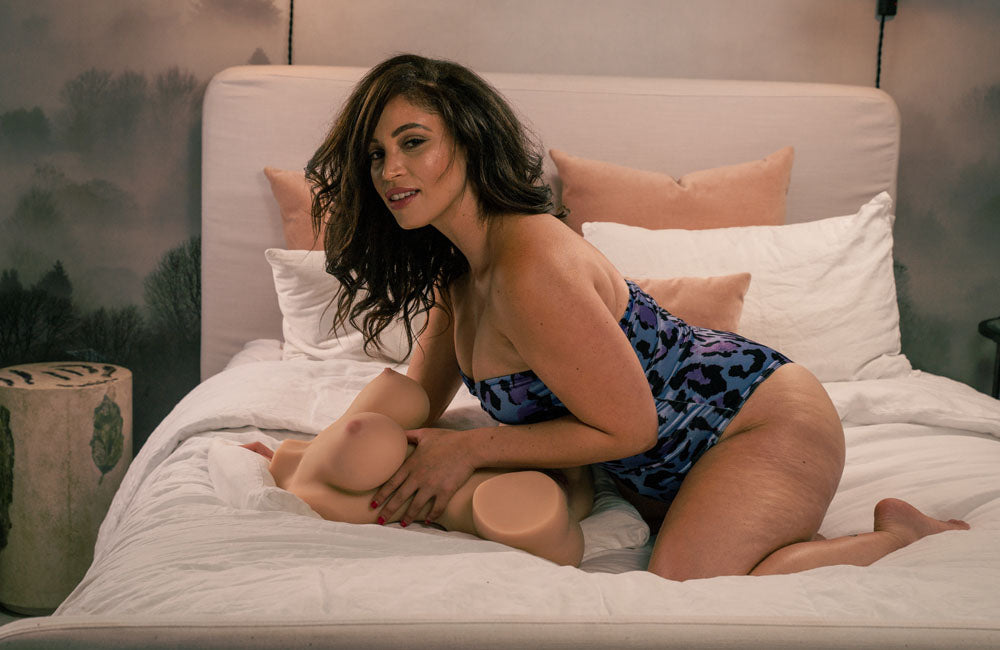 Sex is fun, and sex dolls tantaly candice are fun, so having sex with them is sure to be a blast! Sex dolls are often used as masturbation aids. They come in different sizes and shapes - from complete, anatomically good bodies and beautiful faces, to just torsos. Depending on how you use them, sex dolls can make you feel like you're having sex with a real woman and can help you reach deep orgasms faster. Sex dolls are so realistic that you can try out a variety of sex positions, just like you would with a real sex partner. Additionally, they have elastic skin and flexible internal bones that allow for different sexual positions. A sex doll can give you a realistic human sexual experience, depending on how you use it. Plus, they can help you achieve intense orgasms as long as you know how to place them correctly.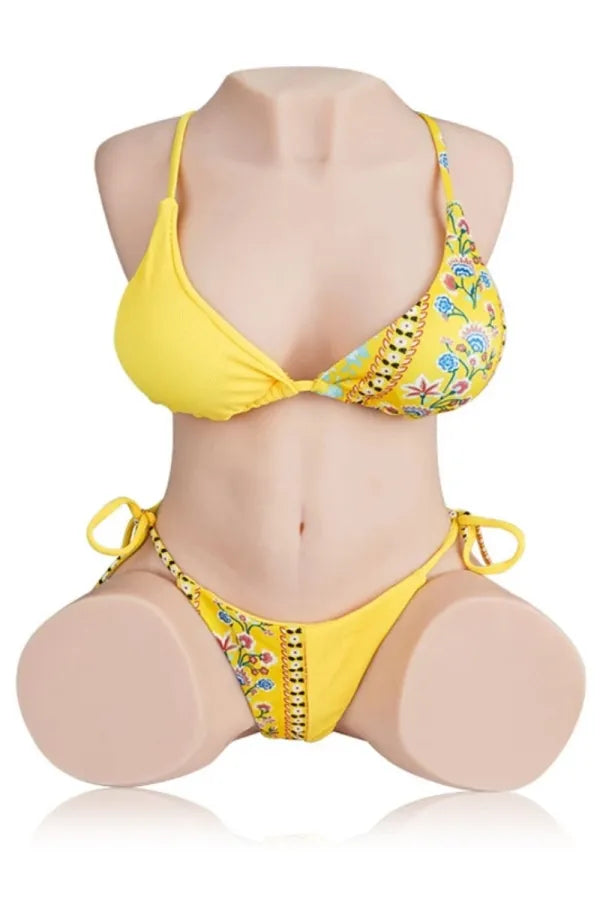 While sex dolls can enhance your sexual experience, there are several sex positions you must know in order to explore and enjoy sex with a sex doll. So if you already own a sex doll or you have just purchased your first sex doll and are excited about having sex with her, we will make your experience sweet and amazing.
Exploring Sexual Positions Interacting with a Sex Doll
Sex doll owners often inquire about the various sexual positions that can be achieved with their dolls. This curiosity arises from the desire to enhance their sexual experiences and fulfill fantasies. While it is important to respect individual choices, understanding consent and establishing boundaries remain paramount when interacting with a sex doll.
But is it really worth it if you buy a sex doll and continue practicing those same three or four old sex positions? Why not let your imagination run wild and experience fun-filled sessions that you may never be able to enjoy with a real woman? Here are some tried-and-true sex positions that will revolutionize the way you have sex with your love doll, because hey, they never say no!
1. missionary
Let's start with the most common sex position, which some sex therapists call one of the sexiest. The missionary position is a favorite among beginners and features the receiver below the penetrator. Therefore, you can place your tantaly sex doll on her back, spread her legs (in an M shape), and please her owner. You can also place her legs over your shoulders instead of bending them. This will give you a stunning view of her breasts as you slide your dick in and out. The missionary position comes bundled with several other sex positions that you can use to spice things up. Some are suitable for deep penetration, while others can be placed anywhere you want, such as in the kitchen.
2. Doggy style
If you're a fan of real-time "woof woofs" whenever you get an erection, this might be your go-to position for using a deluxe sex doll. The popular doggy-style sex position involves pushing deep into your receptive partner from behind while having her get down on her hands and knees. Now enter her from her behind and pump smoothly or hard as you feel like. Furthermore, this is the best sex position if you like spanking your doll. It's also good for rough sex, but you should be cautious so that you can protect your doll from friction. Doggy style is good for fast-paced thrusting and deep penetration.
3. Face to face
Enjoying the view of that beautiful booty might make you stiff with pleasure, but sometimes, you just want to look her in the eyes as you hand it to her. AI sex dolls talk, wink, moan, and feel nice and warm against your skin, and face-to-face sex positions can open doors to desires and indulgences you never knew you had. To follow it, all you need to do is sit down and wrap the female sex doll's legs around your waist as you face each other.
4. Spoon
One of the most intimate sex positions of all times is spooning. You can have good sex with your doll as she is lying on the bed. This the best sex position for those people that are looking to have more intimate sex with their dolls. Besides , this sex position will offer you a smooth hot penetration. It's easy for you to get into this position with your doll. First, you need to make her lie on her side as the arms bent in front. Then bend her legs so that she can support her body at an angle of forty-five degrees . After bending her legs, lift one up and go inside her in any of the holes that you like.
What Is Your Favorite Sex Position?
No matter which position you choose from our list of different sex positions, you can spice up your masturbation with a luxurious realism style and we are sure you will enjoy them even better with our realistic sex dolls. Because they look lifelike but are not actually alive, you will always be their central owner and they will obey all your wishes and please you just the way you like. You can use them to satisfy your hidden sexual desires, like tying them up with ropes or hanging them from the roof for some dominance role play, or using erotic props like sex swings to turn up the heat.
Respecting boundaries is crucial, even in intimate interactions with a tantaly monica sex doll. It is essential to remember that consent is an essential aspect of any sexual experience, even with an inanimate object. Consent can be established by actively communicating with the doll, ensuring that its joints and movements are within its capabilities, and avoiding actions that may cause potential harm or damage. Additionally, keeping the doll clean and well-maintained is necessary for a safe and hygienic experience.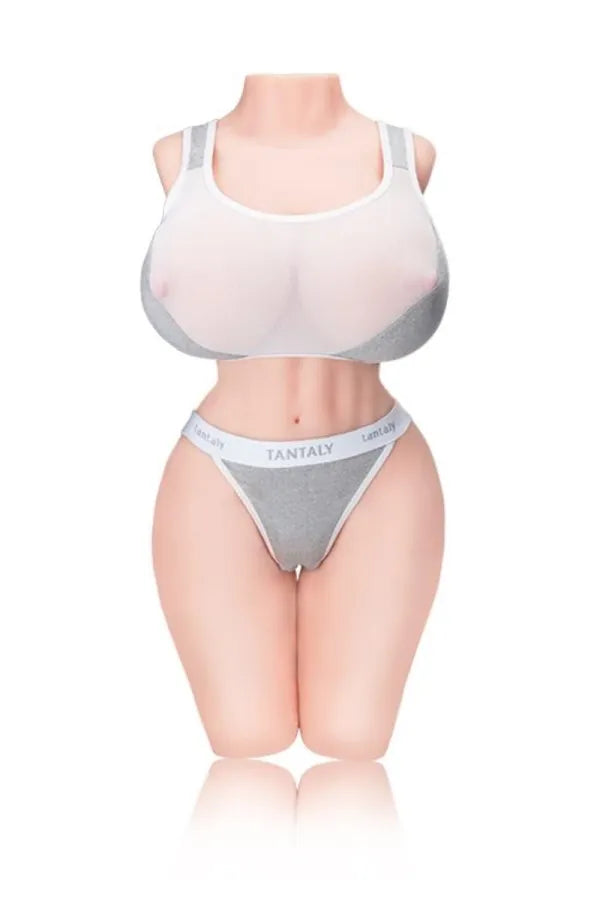 When exploring sexual positions with a sex doll, it is vital to approach the experience with maturity, understanding, and respect. Consent, boundaries, and personal preferences should always be at the forefront of any sexual encounter, regardless of the presence of an inanimate object. Recognizing the potential psychological and emotional impacts of engaging with a sex doll can help create a healthy balance between fantasy and reality.