Enhance Your Ass Play Experience: A Comprehensive Guide to Choosing the Perfect Sex Doll Torso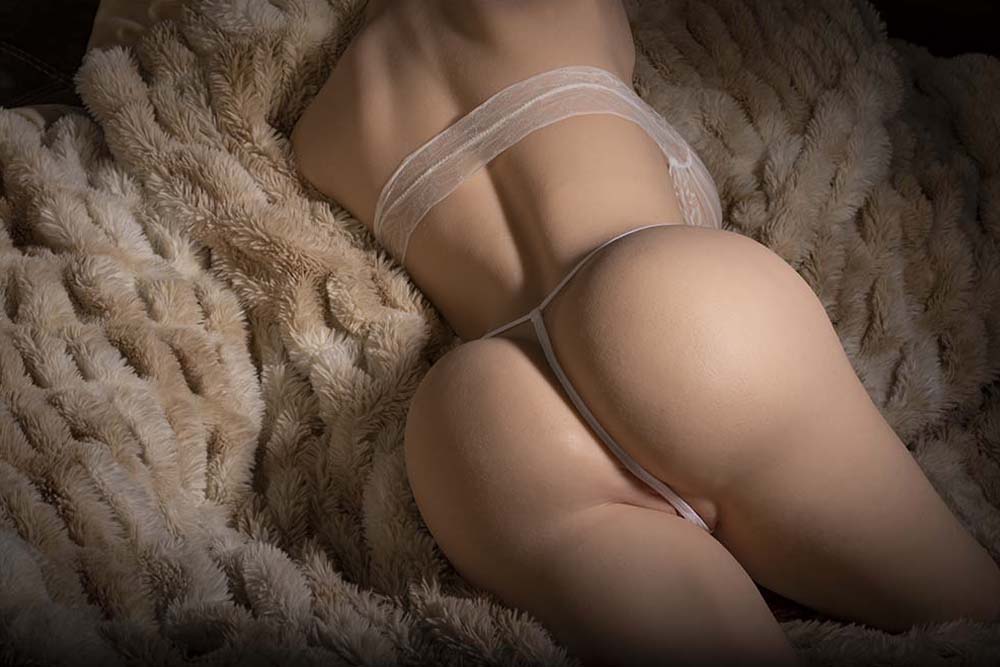 In recent years, the market for adult toys has witnessed a surge in the popularity of gel butts and sex doll torsos. These innovative products offer a unique and immersive experience for ass play enthusiasts. However, with so many options available, it can be overwhelming to choose the perfect one. In this blog post, we will delve into the world of gel butts and compare Tantabutt with other similar products, helping you make an informed decision for an enhanced ass play experience.
In the realm of business, evolutionary psychologists propose that a well-developed posterior may have evolved as an ideal characteristic due to its ability to visually signify a woman's allure and reproductive potential. Basic human instincts have led individuals to be captivated by buttocks, while the influence of popular culture has further intensified this fascination. Helen B. Fisher, a biological anthropologist, suggests that the rounded and fleshy nature of buttocks may have attracted males during rear-entry intercourse. As a result of the widespread admiration for celebrities with ample bottoms, sexual positions such as doggy-style and spanking have gained unprecedented popularity. Additionally, anal intercourse is increasingly becoming more socially acceptable.
In the context of enhancing one's climax experience through ass play, it is crucial to select a high-quality ass sex doll. This article aims to guide you in choosing a valuable and satisfying product for this purpose.
Understanding the Appeal of Gel Butts
Gel butts and sex doll torsos have witnessed a surge in popularity within the adult toy industry. To comprehensively understand their appeal, we will delve into the reasons behind this growing trend and discuss their unique features and benefits when compared to traditional adult toys.
1. Explore the reasons behind the growing popularity of gel butts and sex doll torsos
The rise in the popularity of gel butts and sex doll torsos can be attributed to several key factors:
1.1. Realism and Sensation:
The realistic textures and lifelike appearances of these products play a pivotal role in their popularity. Users are drawn to the incredibly authentic sensations and visual appeal that these toys provide. The attention to detail in their design ensures a heightened level of pleasure and satisfaction.
1.2. Enhanced Pleasure:
Gel butts and sex doll torsos are meticulously engineered to maximize pleasure. Their anatomical designs are intended to stimulate erogenous zones effectively, delivering a more intense and satisfying experience compared to traditional toys.
1.3. Customization:
The ability to customize aspects such as size, shape, and skin tone is a significant draw. Users can tailor these products to match their specific preferences, resulting in a personalized experience that aligns with individual desires and fantasies.
1.4. Discreet and Portable:
The discreet and compact nature of these products makes them a practical choice for those who value privacy. They can be easily stored and transported, providing a level of convenience that enhances their appeal.
1.5. Durability and Low Maintenance:
Gel butts and sex doll torsos are crafted from durable materials that can withstand regular use. Additionally, their low maintenance requirements make them a practical and sustainable choice for long-term enjoyment.
1.6. Advancements in Technology:
Ongoing advancements in materials and technology have led to continual improvements in these products, resulting in even more lifelike, comfortable, and pleasurable experiences for users.
2. Discuss the unique features and benefits they offer compared to traditional toys.
Comparing gel butts and sex doll torsos to traditional adult toys, we find several unique features and benefits:
2.1. Realistic Textures:
- These products often use high-quality silicone or TPE to mimic the softness and suppleness of human skin, providing tactile sensations that closely resemble reality.
2.2. Lifelike Appearances:
- The attention to detail in their design, including anatomically accurate features, adds to the lifelike appearance, which contributes to a more immersive experience.
2.3. Customizability:
- The wide range of customizable options, from size to skin tone, ensures users can select a product that aligns with their specific desires and fantasies.
The growing popularity of gel butts and sex doll torsos can be attributed to their exceptional realism, enhanced pleasure, customization options, discreetness, durability, and ongoing technological advancements. These features set them apart from traditional adult toys, making them a preferred choice for those seeking a more authentic and satisfying experience.
Introducing Tantabutt - Tantaly's Exclusive Integrated Soft Buttock Technology
Tantaly firmly adheres to and will always follow the 'SHEIS' product philosophy: S—Satisfying; H—Human body; E—Ease of use; I—Interactive; S—Skin-touch. They are committed to providing a more realistic, user-friendly, interactive, and satisfying torso doll, offering users a better overall experience.
Tantaly has always been dedicated to improving the user experience. As soon as they received customer demands for soft buttocks, they began researching soft buttock technology. Unlike soft breast technology, the buttocks cover a much larger area of the doll. This increases the complexity of production. Conventional gel buttocks are prone to damage and deformation because they are entirely made of gel with soft edges. To ensure the soft feel of the buttocks, achieve a realistic female buttock shaking effect, and ensure long-term durability, they innovated their gel buttock production method: they added a layer of conventional material to the outer layer of the buttock material to provide support to the gel material. They also conducted multiple rounds of testing to determine the thickness of the outer skin material and the softness of the inner gel. During the fusion of the outer skin and inner gel, to prevent the separation of the two materials in later stages and to achieve a silky soft feel, they continuously tested the optimal timing for heating and cooling of the materials during production, ensuring thorough fusion of the materials. They've given this technology the name Tantabutt.
Based on the aforementioned gifs, it is evident that there exists a notable contrast in the elasticity and jiggling level between the two distinct types of buttocks. Tantabutt, in particular, exhibits a superior level of elasticity and a more realistic jiggling effect, closely resembling that of a genuine female posterior.
Furthermore, Tantabutt can be seamlessly integrated into a variety of ass dolls, catering to diverse preferences in terms of size. Tantaly has already integrated Tantabutt into the world's first detachable channel ass, Tantaly Mia, which features a charming petite derriere. Tantaly is now poised to introduce the second Tantabutt ass torso doll, the 51.4LB Peach Booty: Daisy.
Advantage: Tantabutt offers a more lifelike, elastic touch compared to regular gel buttocks, and it is less prone to damage, ensuring long-lasting durability.
Disadvantage: It's not as soft as regular gel buttocks.
Tantabutt is a revolutionary product that offers enhanced elasticity and a realistic flesh-like feel to the buttocks. However, some potential customers may have concerns regarding the durability and susceptibility to damage of Tantabutt compared to other soft buttocks available in the market.
We would like to assure our customers that Tantabutt is manufactured using cutting-edge production technology that fully fuses the surface TPE with the internal gel. This process minimizes the presence of internal air, which significantly increases the overall durability of the product.
At Tantabutt, we understand the importance of providing our customers with a high-quality product that meets their expectations. Therefore, we have taken every measure to ensure that Tantabutt is not only realistic and comfortable but also durable and long-lasting.
To ensure an exceptional experience with our Tantabutt dolls, it is important to take protective measures, regardless of whether you are using soft ass technology or not. Here are some tips to keep in mind:
① Handle with care: While gentle fondling with light pressure can be sensual, rough kneading may lead to tearing. We recommend treating the doll with the same tenderness you would show a lover. Always keep the doll away from sharp objects like scissors or pen tips.
② Store in Tantaly's Latest Privacy Packaging: Our dolls come with discreet packaging, featuring a five-layer protection system once sealed. Each doll is custom-fitted with a polypropylene case, enclosed in a large black bag with sturdy handles for convenient transportation. The bag includes a small pocket to hold accessories. After cleaning and making sure the doll is completely dry, it's recommended to place the doll back inside Tantaly's custom-made polypropylene packaging. This approach extends the doll's lifespan and provides enhanced protection for the soft ass.
After conducting extensive research and comparing the available options for ass on the market, we have found that Tantabutt offers significant advantages in terms of softness, touch, and durability. Therefore, if you're seeking a more realistic sexual experience, we highly recommend Tantabutt asses. Our commitment to quality and customer satisfaction ensures that you will receive a product that meets your expectations and provides you with the ultimate pleasure.
Comparing Tantabutt with Other Gel Butts
How does Tantabutt compare to tther gel butts in the market? When it comes to choosing the ideal gel butt product, understanding how Tantabutt compares to other popular options in the market can be crucial. In this comprehensive comparison, we will evaluate several factors, including price, quality, durability, and user reviews, to help you make an informed decision.
Price:
Tantabutt:
Tantabutt is positioned in the higher price range among gel butt products. Its innovative technology and unique features contribute to its premium pricing.
Other Gel Butts:
Several other gel butt products are available at varying price points, with some budget-friendly options and others in a similar price range as Tantabutt. The pricing often depends on factors like materials used, customization options, and brand reputation.
Quality:
Tantabutt:
Tantabutt is known for its exceptional quality, which is reflected in its realistic feel and durability. The integration of soft buttock technology ensures a lifelike experience, and it is less prone to damage compared to conventional gel butts.
Other Gel Butts:
The quality of other gel butts on the market can vary. Some may offer realistic textures and durability, while others may fall short in terms of quality. The choice often depends on the specific product and manufacturer.
Durability:
Tantabutt:
Thanks to its innovative Tantabutt technology, it boasts higher durability compared to many other gel butt products. Users report that it retains its softness and shape over time, providing a long-lasting experience.
Other Gel Butts:
Durability can be a concern with some conventional gel butt products. They may be more susceptible to deformation and damage over extended use, particularly if not handled with care.
User Reviews:
Tantabutt:
User reviews for Tantabutt are generally positive, with many users praising its realistic feel, long-lasting quality, and innovative technology. Users seeking a more lifelike and satisfying experience often speak highly of Tantabutt.
Other Gel Butts:
User reviews for other gel butt products can be mixed. The experiences vary depending on the specific product and manufacturer. Some users may find other gel butts to be cost-effective solutions, while others may express concerns about their quality and longevity.
Unique Selling Points and Standout Features:
Tantabutt:
Tantabutt's unique selling point is its exclusive integrated soft buttock technology, which provides a more lifelike, elastic touch while ensuring durability. It stands out for its innovation and commitment to delivering a superior user experience.
Other Gel Butts:
Other gel butt products may offer different standout features, such as a wide range of customization options or competitive pricing. The choice among these products often depends on individual preferences and priorities.
Tantabutt distinguishes itself with its exceptional quality and innovative technology, resulting in a more durable and lifelike experience. While it may come at a higher price point, it is often favored by users seeking premium quality. Other gel butt products vary in terms of price, quality, and user reviews, providing alternatives to suit different needs and budgets. Ultimately, the choice between Tantabutt and other gel butts depends on individual preferences and priorities in an adult toy.
SEX DOLL ASS SIZE OPTIONS
Based on weight, we categorize Tantaly's ass sex dolls into three major types: Small ass sex doll torsos, Standard ass sex doll torsos, and BBW ass sex doll torso
1. BBW ass sex doll torso: 19kg and above
BBW ass sex doll torso feature sensual curves, with a fuller and fleshier build. You can see the ripples of the ass when in use. This ideal visual effect can provide intense stimulation. Currently, Tantaly offers only one BBW ass doll, Eva.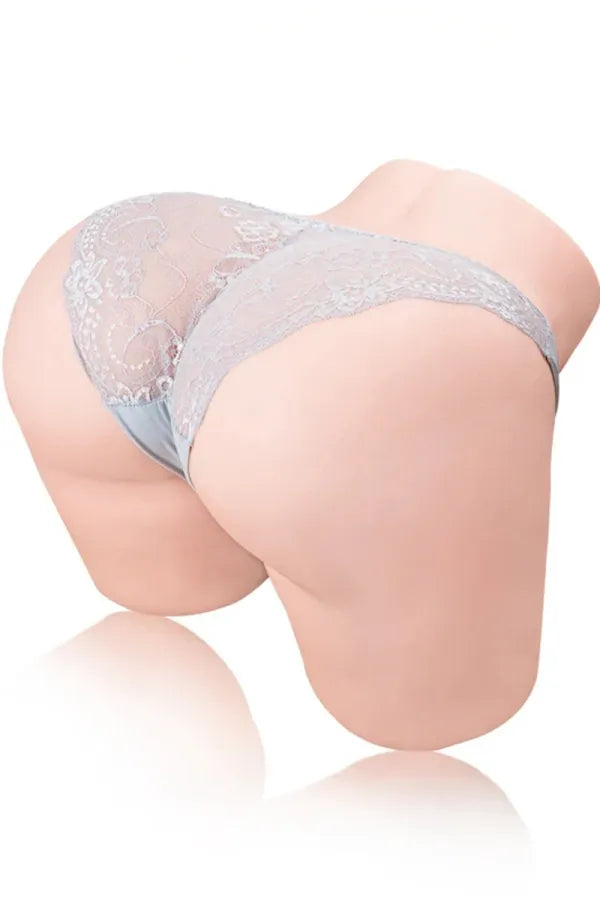 2. Standard ass sex doll torsos: 10kg - 18kg
Standard ass sex doll torsos aim to most realistically replicate the size of a woman's ass. They are suitable for most body types to achieve the most comfortable sexual experience. Tantaly currently offers two standard ass dolls for sale: Louise and Rosie, and we are soon to introduce the 18kg Peach Booty Daisy.
3. Small ass sex doll torsos: below 10kg
Mini ass sex doll torsos, with their petite size, can be easily gripped in one hand, giving a strong sense of control. They require less space for storage and placement and are more convenient to clean and protect compared to larger asses. Tantaly offers two mini ass torso dolls: Mia and Cecilia.
Factors to Consider When Choosing a Gel Butt or Sex Doll Torso
Selecting the right gel butt or sex doll torso is a personal choice, and several factors should be taken into consideration to ensure you find a product that aligns with your preferences and desires. Here's a detailed guide to help you make an informed decision:
⑴ Size:
Determine the size that best suits your preferences. Gel butts and sex doll torsos come in various dimensions, so consider factors like available storage space and your desired level of realism. Smaller sizes may be more discreet and portable, while larger sizes offer a more immersive experience.
⑵ Weight:
Consider the weight of the product. A realistic weight can enhance the overall experience, but it's important to choose a weight that you can comfortably handle during use. Ensure that the weight aligns with your strength and mobility.
⑶ Material:
Pay attention to the material used. High-quality materials like medical-grade silicone or TPE provide a realistic skin-like texture and are safe for intimate use. The choice of material significantly influences the feel and durability of the product.
⑷ Texture:
Examine the texture and design of the gel butt or sex doll torso. Look for lifelike features, including curves and contours, as these contribute to a more authentic experience. A well-designed texture can enhance stimulation and pleasure.
⑸ Realism:
Assess the level of realism the product offers. Factors like soft buttock technology, anatomical correctness, and the use of multiple materials for support can enhance the lifelike sensation. Realism is a key element in achieving satisfaction with your choice.
⑹ Price:
Set a budget for your purchase. Gel butts and sex doll torsos are available at various price points. While premium products may offer greater realism and durability, there are also budget-friendly options that can provide a satisfying experience. Be mindful of balancing quality and cost to meet your needs.
⑺ User Reviews:
Research user reviews and testimonials to gather insights from individuals who have already experienced the product. Their feedback can provide valuable information about quality, durability, and overall satisfaction.
⑻ Brand Reputation:
Consider the reputation of the brand or manufacturer. Established and reputable companies often prioritize product quality and customer satisfaction. Research the background and history of the brand to make an informed choice.
⑼ Privacy and Discreetness:
If privacy is a concern for you, look for a product that offers discreet packaging and storage options. Many manufacturers understand the need for discretion and provide solutions that help maintain your privacy.
Choosing a gel butt or sex doll torso involves considering a range of factors, including size, weight, material, texture, customization options, realism, price, user reviews, and brand reputation. It's essential to align these factors with your personal preferences and desires to find the product that best suits your needs. Taking the time to research and evaluate these aspects will lead to a more satisfying and enjoyable experience with your chosen adult toy.
Conclusion:
Choosing the perfect gel butt or sex doll torso can greatly enhance your ass play experience, providing a realistic and immersive encounter. By comparing Tantabutt with other similar products, we have explored the various factors to consider when making a purchase. Remember, the key is to find a product that aligns with your desires, preferences, and budget. With this comprehensive guide, you are now equipped to make an informed decision and embark on an unforgettable ass play journey.